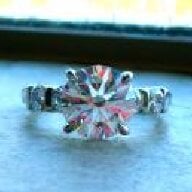 Joined

Mar 15, 2011
Messages

544
So I posted a few weeks ago about whether I needed a spacer band and the consensus was yes. I ended up ordering a 1mm palladium band from this etsy shop:
http://www.etsy.com/transaction/49866026
I finally got it today (ordered May 15, took about 2 weeks to ship and about 10 days to get to me from Canada). LOVE it! It is so much less noticeable and obtrusive than my other thin band that was my grandmother's. You barely see it at all and it is much more comfortable to wear.
I couldn't find much info on spacers when I was contemplating so hopefully this will help someone:
Bear with my bad iphone pics....somehow they did not upload in their proper orientation? Anyhow...
The band alone (I am a size 5 finger FYI):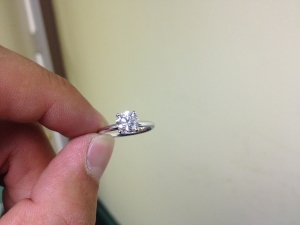 With my set: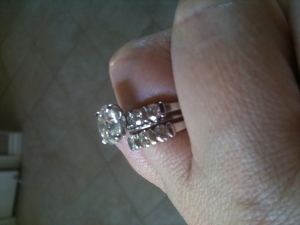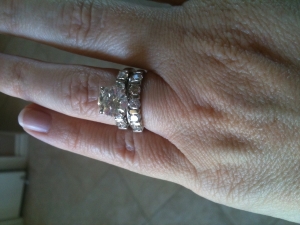 And next to my stud earring (1.5ctw, so .75ct in each ear):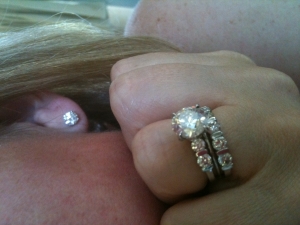 Thanks for all your input/insight! Now I won't worry when wearing my rings
.