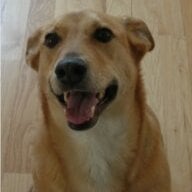 Joined

Mar 26, 2006
Messages

13,932
I swear, this silly question is keeping me up at night, LOL!

My Etsy store is going great (thank you PSers for all your input when I was thinking of doing this!), but I have a stupid dilemma. Because the stuff I sell is vintage I often come across 3, 5, 7 of things. I don't list in odd numbers (although sometimes I do mention if I have an "extra" of something special, like a named maker of a special glass, if a buyer wants it), but I'm going to be left with an ungodly number of one-offs if I don't figure out what to do with all these leftovers! Like yesterday, I got a set of 5 wine glasses and a set of 7 crystal coups. So.. 4 and 6...? Or should I actually do 5 and 7? My thinking is that if something breaks in shipping at least I have another one I could send to someone, but then again, maybe someone would want an extra in case THEY break one at some point? And frankly I'm not going to charge any more for the extra one.

One other thought is to offer one-offs, extras, "oddballs" in case someone is looking for something specific and only needs one. But what are the chances of having that single glass someone wants to replace from the set they inherited from grandma... ???

Anyway, I realize this is kind of a ridiculous thing to be asking, but if anyone has an opinion I'd love to hear it!