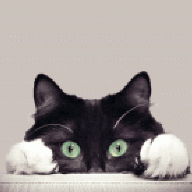 Joined

Feb 1, 2007
Messages

542
Hello everyone! I'll start with the typical "long time lurker, first time poster, and thanks for an awesome site!"!!


I am a Canadian lady and wishing to purchase a diamond online for my engagment. It seems that I got the duty of picking out the diamond and ring and my boyfriend just gets to pay for it and propose!
...HUGE bummer about the extra 10% "duty" tax on top of GST and PST we have to pay. In my province that comes out to 23% on top of the exchange rate!

But, I'm going off topic...
I have spent some time at PS and GOG learning about diamonds (thanks guys!). I then found diamonds.ca (Igloo diamonds). They seem to have reasonable prices for Canadian diamonds and you also donate ~40-50% of your purchase to clearing landmines in Africa. You also get certificates & papers to back this up and can check in to see the progress in Africa. On top of that, the CONSUMER receives the tax write-off and their diamonds are also certified. I realize that they are also affiliated with some other jewelry store and a Titanium company in Quebec that hasn't the best reputation, but I would only be purchasing the diamond and I can't seem to find anything wrong with what Igloo is offering. They are also willing to find a diamond to meet my specifications.
My Strategy:
So I am thinking I would like to purchase an GIA EX cut as opposed to an AGS IDEAL because GIA has a (for lack of a better description) "personal observer factor" meaning that the diamond must also be pleasing when you look at it, which is something I can't do because I am buying over the internet. With the new GIA certificates (which Igloo provides a scan of), they also include the %'s and angles of the diamonds so I can then plug this into the HCA and other calculators to make sure I don't get a Steep-Deep/Ring of Death diamond that can sneak into the GIA EX rating. So my question is, does this make sense? Do you think this is a good strategy/place to purchase a diamond from? What other things should I be cautious of?
My budget for the diamond is about 5-6K USD (preferably 5K) which should translate to ~7-8K CAD after exchange and taxes. I am looking for ~0.90's ct, D-F, VS2-SI1 (but eye clean), none to strong flour (LOVE flourescence!), and obviously (

) ideal cut. Oh yeah, and around here, most erings are mall stones, so I think that with your guys help I will literally ROCK this town! I am also in no hurry to purchase, he's still saving up for the ring. I'm just doing the preliminary research, and well, daydreaming.

I am also in LOVE with the following rings but I can't remember who owns them! I believe there are 2 or 3 ladies on here that have similar rings. Please post more pics if you can!