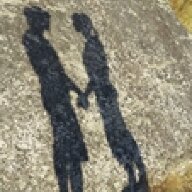 Joined

Nov 29, 2006
Messages

33
I actually had a wonderful dream last night that he proposed to me in a garden somewhere! Its was really awesome... and then I woke up.

I think the last I said on the board is that I knew for SURE the ring would not be purchased before March. Now I''m not sure the ring will be purchased anytime soon and it is frustrating the HELL out of me. He has made a couple comments here and there that have absolutely broken me down. He had asked for a little "help" in jan/feb. I emailed him links to specific pics of rings I liked, as well as websites to go to. I put down
WF
and gave it about 10000 stars. He''s really shy so I told him to not be afraid to call and talk to these people, its a big purchase and he should be sure he''s getting what he wants for the right price. I was feeling really hopeful after that.... until I found out a week later that he hadn''t even LOOKED at the email! Then I told myself that I was just making myself crazy so I should take my mind off it for awhile and I did! I threw myself into thinking about wedding details that I would want (since i know AROUND what time I would like to the 1.5 year deadline has passed) and into losing a little weight (hey, I''d like to look good for those eventual engagement pictures!) So March came and he got his tax return and his bonus (together about $4k!) that I was really excited because I thought he had hinted it was going toward my ring BUT... he still isn''t looking at rings. He''s not very sneaky so I''m pretty sure I could tell if he was. To make matters worse, my best friend just got engaged! We''re going on a couple of trips coming up and he has been talking about how we''re using all his extra cash for the trips (i''m not sure what he''s talking about since i paid my half with my own money!) so I''ve just decided not to bring it up with him unless something drastic happens. About 3 weeks ago he said something about getting engaged in 6 months and I just about cried on the SPOT. (If you remember, he told me "soon" in Feb). So then I just flat out asked, "Why did you tell me soon if its going to be 6 months!" and he didn''t say anything for awhile and then said that it would be BEFORE 6 months, he just wanted to throw me off the scent. Great! but he STILL hasn''t started looking for the ring! Then my friend who got engaged lost her cool and said that she didn''t think I was getting engaged anytime soon (mind you we have been together 4 years in May) and I went home and cried about it and he told me that I don''t have to worry and it''ll be "soon". AGAIN WITH THE SOON?! I have a feeling that it''ll be 5 months and 29 days from when he said "BEFORE 6 months"

So basically, that''s where I''m at. A confusing BF that I''m trying not to pressure, a temporarily bitchy newly engaged friend, and some fun non-engagement vacations coming up. Sorry that was so long, but I haven''t posted in awhile! I missed you all and I hope your wait is going more smoothly than mine.