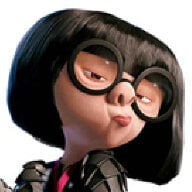 Joined

Dec 27, 2006
Messages

658
Hey everyone, I think I found the diamond. Been looking for an excellent performing stone, H/I color, around 1 carat, and eye clean. I''m thinking this is the one, but I wanted a few last minute opinions before I make the commitment.
I''ve seen this stone in person. Brian made me choose from several stones and this was the one I kept going back to. Suprising that it was the only SI2 out of his bunch. This thing was super eye clean, and I seem to be really happy with it. The price is wonderful.
I just wanted to see if you guys spot something that I''ve missed.
Here''s the specs:
1.092 ct H SI2 Round Ideal Cut
$4,617.00
Item Code: AGS-7909410
. Report: AGS
. Shape: Round Ideal Cut
. Carat: 1.092
. Depth %: 61.4
. Table %: 55.8
. Crown Angle: 34.9
. Crown %: 15.6
. Star : 50
. Pavilion Angle: 40.8
. Pavilion %: 43.1
. Lower Girdle %: 77
. Girdle: Thin to Medium
. Measurements: 6.64-6.65X4.08
. Polish: Ideal
. Symmetry: Ideal
. Culet: Pointed
. Fluorescence: Negligible