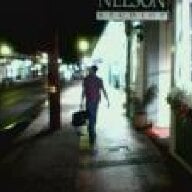 Joined

Dec 31, 2006
Messages

4,750
At our dentist's office there's a dental hygienist who usually does our teeth cleanings twice a year. DH has a more friendly relationship with her than I do, but she's a nice girl.
DH went to get his teeth cleaned the other day and found out that her husband suffered an accident and is now permanently paralyzed from basically his chest down. Needless to say we were shocked

She is young (probably mid 30s) and they have kids (I think they have 2 or 3).
We want to get her/them something but I don't know what to get.
For some reason I keep thinking something for the family to do together (e.g., a gift certificate to the movies, or a gift certificate to a restaurant, etc.) but I don't know...or should it be something more neutral like a donation somewhere?
Also, I don't know what to say - is it "we're sorry, just wanted you to know we're thinking of you and your family, enjoy a nice night out."
I am just so unsure what would be appropriate both as a gift or in words.
Would love some ideas.
Thank you!