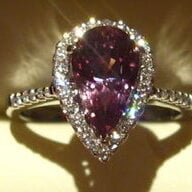 Joined

Jun 29, 2008
Messages

10,228
I'm assuming the changes are only to Diamond Reports - Rappaport have just issued this:

GIA Invalidates 1,000+ Hacked Grading Reports

The Gemological Institute of America (GIA) invalidated grading reports for 1,042 diamonds after an outside party gained unauthorized access to GIA's grading information database and altered the reports.

The alterations pertained to both color and clarity grades, and the clients who submitted the diamonds in question have been contacted and suspended from further submissions to GIA, pending the association's continued investigation.

The GIA published a list of the clients that submitted the diamonds which includes the number and issue date of the invalidated reports, the shape and weight of each stone, and the submitting client account. The list does not include color or clarity grades because these may have been altered, GIA added.

The diamonds were submitted between November 2014 and September 2015; approximately 900 were submitted in July and August, with most of the diamonds submitted in India.

GIA said internal controls identified discrepancies, prompting it to initiate an investigation with Tata Consultancy Services (TCS), a contractor that supports GIA databases. The investigation indicated that one or more former TCS employees made the unauthorized changes remotely to alter grades before the reports were printed and sent to clients. The hackers were said to be acting at the behest of parties unrelated to GIA or TCS.

Indian law enforcement agencies are also actively investigating the matter.