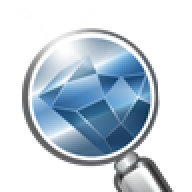 Joined

Dec 31, 1999
Messages

8,266
Authors of the Fall 2004 Gems & Gemology article on diamond cut, "A Foundation for Grading the Overall Cut Quality of Round Brilliant Cut Diamonds," have created
a list of common technical questions and answers
related to the article and the fundamental research used in creating the upcoming GIA Diamond Cut Grading System:
http://www.gia.edu/research/29324/diamond_cut_faq.cfm
Some of the interesting Q&A''s:
Did GIA confirm that Tolkowsky's cut proportions give the "best" grade? Or are there sets of proportions that look as good or better than Tolkowsky's?
"...a "modern" diamond with Tolkowsky's proportions for most parameters but with a thicker girdle, longer lower half facets or halves, etc., would in most cases do very well in our system (as long as it was well-crafted). ...
Our research revealed that many combinations of proportions produce a diamond that deserves a top grade, and we documented many cases where proportions other than Tolkowsky's were preferred by observers
. However, the observations did not support any single set of proportions as "best"
If a diamond looks better in one of the proprietary viewers (such as one of the "hearts and arrows" viewers), does it get a better grade in the GIA System? Did observation tests confirm that such diamonds look better?
"...
We found that although many diamonds with optical symmetry received high observation scores, other diamonds (with very different proportions and, in many cases, no discernable optical symmetry) were ranked just as highly
"
How does "optical symmetry" relate to the symmetry that GIA currently reports, one aspect of finish?
"...there is not always a direct relationship between optical symmetry and graded (surface) symmetry, so that
a diamond with high optical symmetry does not necessarily also have excellent graded (surface) symmetry, and vice versa
"
What is the effect of the mounting and the background against which the diamond is viewed on the appearance of a round brilliant cut diamond?
"...the trade usually uses a white tray or folded white business card to make judgments in appearance, certain judgments could be impaired by the use of the white background. For instance,
some pattern features that are dark due to light leakage are less obvious when diamonds are observed on a white background
."
Bonus link:
The Optics of a Dirty Diamond