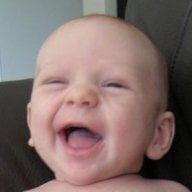 Joined

Feb 27, 2006
Messages

3,136
I''ve been really productive in the past two days, and I have you ladies to thank. You helped me make the mental switch from freaking out that I had so much to do to actually DOING it. Delegating responsibility also helps a lot.
We''ve booked a florist. (Florist B, for those keeping track.)
I''ve scheduled my first (and possibly second) fitting. In a few weeks, I''m going home for a week. They''re seeing me at the beginning, making alterations, and then doing a second fitting at the end of the week. I won''t be back into the area until the week of the wedding, so they''re trying to do as much as possible then.
I''ve scheduled a hair trial, also for while I''m home.
I have an appointment with our baker to taste and discuss cakes. (Yummy.)
I''ve picked out jewelry, and just have to order it.
FI ordered the rest of his outfit, including the dirk we''re going to use to cut the cake.
I ordered invitations yesterday, and already received the proofs! (24.5 hours later.) I''m so happy with Reaves right now.

I really had to shrink it to get this to fit the size requirements, but you get the idea.