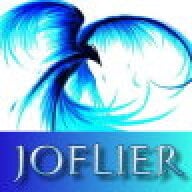 Joined

Oct 2, 2007
Messages

3,504
Hi all. It's been a long time since I've posted anything on here. I'm just going through a hard time with my relationship right now, and just don't really have any friends that can relate to my situation.
Right now, I just feel like my so and I don't get any time together and I'm struggling to feel like I can make this relationship work the way things are. But, always a but.....but I don't see any way we can change our schedules. Both of our jobs require us to put in a lot of hours. His is worse than mine. He does 24 hr shifts almost every other day. He doesn't sleep too much during those nights at work, and so on his days off, he's tired and sleep deprived. He gets a 3 days off a week, but many times, those days off don't line up with mine. So I don't get to see him til I'm done with work, which is after 8pm. He gets a week off each month, but has a home in another state where his children are, that he needs to spend time at each month. So that just leaves us with very little. We can't quit our jobs. And he can't not spend time with his children. But I can't help feeling like I'm always alone. And now that I've been thinking about it more, my mind is just building it up to be a bigger and bigger problem.
What do you guys do that have to balance careers, families, step families, etc? When there just isn't much time together, how can you make things work? Is it possible?
We're both incredibly happy as a couple, otherwise. The time restrictions don't bother him as much as they do me. I really want to make it work and be able to have a thriving relationship, but I just have this feeling that we may not be able to.