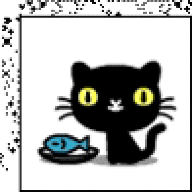 Joined

Feb 11, 2009
Messages

91
Hi all! Longtime lurker here wanting to express my gratitude for this board. It''s been such a source of support for me throughout the anxiety-ridden, emotional rollercoaster that has been my LIW period. Thankfully, I think I''m getting close to the end! BF and I received in the mail yesterday three family diamonds from my mom that will be used to create my e-ring. I don''t have the specs beyond the carat weights: center stone .51 ctw, side stones about 1/3 ctw each, all round brilliants. I plan to have them appraised, but regardless of the outcome, the sentimental value of these stones is immeasurable. The largest of the three was in the e-ring my dad proposed to my mom with in 1972. The others were a pair of diamond studs he gave her on their 10th wedding anniversary. My parents are no longer together, but they were happily married for 20 years and I have a close relationship with both of them. I feel that these gifts were given with great love back then, and I will be honored to wear them.
My vision is to have a 3 stone bezel set ring designed in white gold. Something similar to the image below. What do you think?
BF and I have been back and forth over the past 2 years about the timeline of our engagement/ wedding. Me of course chomping at the bit

and BF not feeling comfortable to move forward until his business afforded him a certain level of financial stability. However, the possibility of that stability has been greatly decreased thanks to the situation with the economy, so he''s scrapping the business and going back to school. Given that his career path situation has changed so much, we''ve decided to just go ahead and do it! No more waiting! We''re in our early 30''s so putting things off indefinitely is not something I'm willing to continue. So I''m deeply relieved, and so joyful, that we''ve come to a mutually pleasing arrangement. Our relationship has been so
easy
otherwise.
Anyone else getting close???