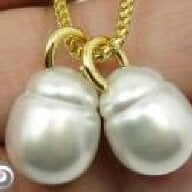 Joined

Jan 20, 2005
Messages

11,879
this is very well written and presented......not anti-diamond or anti-gold but certainly educational and gives good concise ways to avoid dirty gold and blood diamond issues:
http://www.lime.com/node/7443
and its not anti-bliing! at no time is she trying to persuade anyone not to buy bling.....just to buy responsibly.
i know this topic has been discussed here at pricescope before but this seems to be the best article i''ve read on the topic. and tiffany and company is one of the good guys!
movie zombie