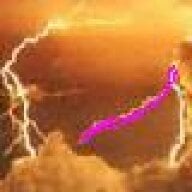 Joined

Nov 1, 2003
Messages

23,295
http://news.yahoo.com/s/ap/20090206/ap_on_go_ot/salmonella_outbreak
WASHINGTON – Federal health officials say the Georgia peanut plant at the center of the salmonella outbreak knowingly shipped tainted products. Previously, the Food and Drug Administration had said Peanut Corp. of America retested products after getting an initial positive result for salmonella. The agency said the company shipped the goods after follow-up tests came back negative.
But Friday, the FDA said the company sent out peanut butter, chopped peanuts and peanut meal that had tested positive even before it got back any negative findings.
Peanut Corp. denies any wrongdoing. The government has opened a criminal investigation.