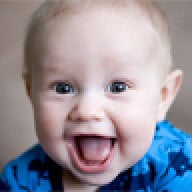 Joined

Jun 28, 2006
Messages

3,960
Lately I''ve been feeling very stressed out to the point of feeling physically sick. I''ve been in tears almost every night for the last week and I know I''m really starting to worry FI. I can''t even sleep through the night anymore without waking up to worry about something and being unable to fall back asleep. Today it was at 4:45am.
I have lots of reasons to be stressed: planning a wedding, fairly new job with new responsibilities being added on daily it seems, every day kind of things, etc, but I just feel like sometimes I get so much more stressed out than a "normal" person would.
Today FI sent me this link about
General Anxiety Disorder
and it describes me exactly. So, it looks like as soon as my new health insurance kicks in in Feb (no sense in starting to see a doctor now when he/she might not even be on my new plan) I''ll be finding a doctor.
I was reading the page he sent and was wondering if anyone here has GAD and could maybe share your experience with how you''re dealing/dealt with it. The website says that the best treatment is cognitive behavioral therapy. Anyone been through CBT? What''s it like?