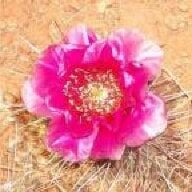 Joined

Jan 6, 2016
Messages

239
So I have my current gemstone "budget"...or at least some sort of boundary after which I start causing problems and my DH starts wondering if this is a good hobby to support. Fortunately I haven't crossed that line...yet!


Since I don't have unlimited funds, and I'm assuming most of us here do not, what do you think is the best way to spend your budget? Do you purchase one super nice stone, or several good ones?
Do all your plans go out the window when a "gotta have it" stone crosses your path? Or are you focused and goal-oriented?
I'm interested to hear others' perspectives on the best way to buy - and then what really happens IRL!

My experience: when I started, I didn't realize how much I would get into gemstones and how much they can cost! Haven't had a plan, just bought things as they appealed to me. At this point, I think I need to be a bit more informed, and structured, about my purchases. I find I get on one track for awhile (red spinels, or tsavorites) and then shift to another interest. I'd like to be more savvy about prices and which stones are worth the larger investments. Thanks to everyone here, I feel I'm slowly gaining some of the knowledge to make better choices!