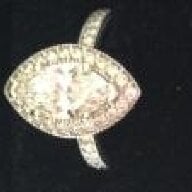 Joined

Jan 5, 2009
Messages

1,204
This is a question for the experts.
My oldest son just turned 19 and is trying to find the right career path for himself. He is a very detail oriented guy, very smart, has a great eye for detail of any kind (evident since he was a kid)...but also leans toward being an artistic person too. He doesn''t want a typical desk job, he wants something different.
He also LOVES rocks and stones of all kinds, he actually makes really cool ''hip'' jewelry from polished rocks and copper (his friends all love his pendants, the are ''cool'' enough for the guys, but the girls love them too)... Anyway, he is very creative, very detail oriented and loves rocks and gems...so I mentioned the field of gemology to him, thinking he may do really well with it.
He''s very interested in learning more about the field, which leads to my question.
How does one go about studying gemology? Are there specific schools for this? If so, where are the best ones located? He is going to be relocating to Arizona next week, but could work toward relocating again, if this is something he chooses to pursue. What is the typical ''day of a gemologist'' like? Are you self employed, or work for a larger company?
Any info and advice would be greatly appreciated!!!

Thanks in advance!