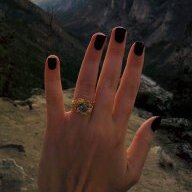 Joined

Jan 29, 2016
Messages

159
I'm not really sure how to word all of this but here goes... My boyfriend and I are looking for an engagement ring (yay!!!!
) He knows everything that I'm looking for in a ring and knows what he wants to give me. However, I am a new gemological student. My wonderful, thoughtful boyfriend showed me a picture of a stone he found online that he is considering purchasing for my ring. (We're looking for a Montana Sapphire).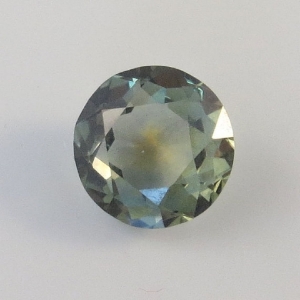 My response was not what he wanted it to be. Two or three months ago I would have been over the moon about this stone. However, I've realized that I'm learning so much so quickly (I'm doing the distance education program and slowly working my way towards a Graduate Gemologist Diploma) that all I see are flaws and a great big window in the stone. The color zoning is fine but because it's right in the middle of that big ol window, it's hard for me to get past.
When I talk to my friends who aren't in gemology, they look at me like I'm being a spoiled brat, and this is all really hard to explain. I can't wait to marry him and he could give me a bread bag twist tie as long as it came with the question. Recently, I've even suggested leaving out the engagement ring altogether and just buy wedding bands until we have enough money to afford something that I really want (we're in the process of saving money to purchase a house and things are a bit tighter than normal). He is very traditional and says that he won't feel right about going that direction.
I was wondering if there was anyone else in the gemology community who has had this problem? When you learn so much so quickly that when you look at some stones all you see are their flaws? What did you do to fix it?
Also, if anyone has any suggestions to find a Montana Sapphire suitable for a new gemological student? We're looking for something in the 7-8mm range (he likes round, I like fancy shapes) in the $1,500 or lower range, Your help is most appreciated!!!
Best,
Leah