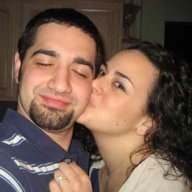 Joined

Jan 14, 2009
Messages

37
Disclaimer: I''m not complaining about waiting here, just getting super antsy knowing it''s coming soon!!!

He went ring shopping 5 weeks ago (and I''m fairly certain he bought or already has the ring) and now I''m just getting antsy. My family knows it''s coming and his does too, but none of my friends know and it''s killing me!!!!

I know the anticipation is part is the fun but I''m just anxious. I leave for Israel in July to study for a year so I want to enjoy being engaged WITH him as long as possible. I''m also a little...irked that he waited so late to start shopping and taking care of business. Two months is so short!!

The upside is that I have no idea how he''s going to do it and he''s being really secretive, so that''s fun.

Anyone else feeling Spring antsiness?!?