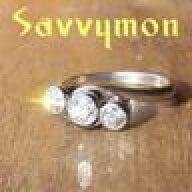 Joined

Sep 16, 2008
Messages

120
Im from Australia and I work in the tourist industry and I have heard through the years some absolutely funny misconceptions about "The Land Down Under". I thought it would be fun to share some myths and truths about our own countries.
* Kangaroo's don't hop down the street and we don't ride to work or anywhere for that matter in their pouches.
* Australia is a massive country driving from one capital city to another and back again is not a day trip. (The continent is about the same size as the US)
* Driving to the US is not possible... Yes I have heard of Aussies in America being asked this! (Its about a 14hr flight from the east coast of Oz to LA)
* If an Aussie tourist starts talking about Drop Bears laugh at them its utter rubbish!! We dont have giant Koala like animals that drop down from trees and try to eat/attack tourists.

* Vegemite doesn't taste like chocolate! If you are offered a blob on the end of a spoon RUN! RUN away!!!

Its a very strong and salty and only good in tiny amounts with cheese on toast!
* I don't wrestle crocodiles! Crikey Mate!!! Hahahaha
Thats all I can think of right now.
Its time to share yours!

_______________________________