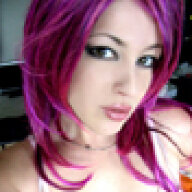 Joined

Oct 17, 2006
Messages

200
This Wednesday we made the trek to Boca Raton, FL to see RockDoc and our diamond!
It was super fun, and we had a blast of a time! Between looking at it through all his cool equipment, going to the BEST restaurant ever to eat, and seeing some other pretty cool stones, it was a great trip
RockDoc is super cool and fun to talk to....very professional as well....he sure knows his stuff
The restaurant he took us to, was like heaven to me. All you can eat Japanese and Sushi, which is my favorite! I was like a kid in a candy shop times 10....LOL! He''s started a very bad thing....I''m even more obsessed with stones (rare ones) and diamonds of course. Poor Bryan! Now I''m looking for a Chameleon Diamond....good luck to me! HA!
Anyone looking to get an appraisal done (and have fun doing it if in the area) he is my recommendation!
We''re gonna call him up when we are in the area in January for a bite to eat at that heavenly restaurant. *drools*
Thanks again Bill!