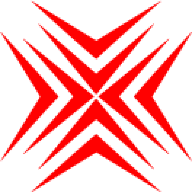 Joined

May 3, 2001
Messages

7,404
Spending a week with my family in McCall, Idaho.
Both my son and my daughter and their families are here and I am getting some fun pictures. Here are a few from a tubing adventure with my grandson and two of his friends.
My son was driving and has gotten very good at "encouraging" flight.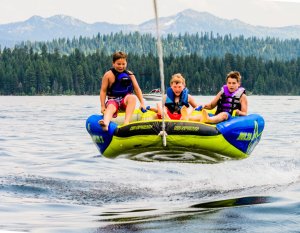 In the next three pictures you will see what happens when the "encouragement" goes a little too far. My camera takes ten frames per second, this whole scene from start to finish was 8 frames, or eight tenths of a second...
My grandson Callan is the one on the left and the last one out in this sequence.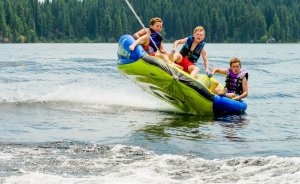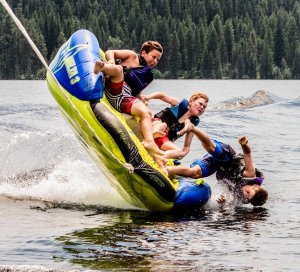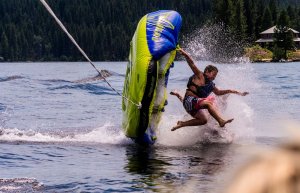 I absolutely LOVE the expressions on the boys faces, which I can not see well from the boat.
I have an incredible moonrise which I am not sure I captured well and some fun pictures of my daughter's two precious daughters, but she has asked me not to post those, so just imagine the cutest girls ever, at least in this grandfather's heart...
I will try to process those photos tonight or tomorrow and post those that I can. As you might imagine, my computer time is VERY limited while traveling.
Wink