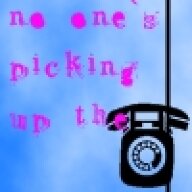 Joined

Sep 24, 2007
Messages

218
What''s your personality type?
I thought it would be interesting to see how the personality types here match up to the general population. For example, when I was doing my social work coursework, a personality type that usually showed up ~1-2% of the time in the general population showed up in ~40-50% of my classmates.
If you can, get SO to take it and see how you two match up! On the results page there will be a couple of links where you can find out more about your type, along with famous people who share your type. Does it sound right? All wrong and out of left field?