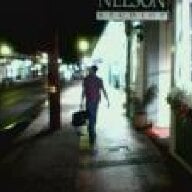 Joined

Dec 31, 2006
Messages

4,750
A few months ago like October or so I was calling around for a potential elder law attorney for my mom and dad - to possibly put together a POA and also because I was starting to think whether we needed to do anything to prepare for Medicaid should they ever need it.
I called only attorneys who offered a free consultation.
I just got an invoice from one of those attorneys for $504 and in a separate email a reminder of my invoice and "Consistent with your communications with our office prior to the conference the portion pertaining to estate planning only was not billed as a complimentary consultation; the invoice reflects only that portion pertaining to elder law and Medicaid planning."
I am shocked. And angry. And upset.
It's been a few months so my memory is really fuzzy - but there WAS one office whose receptionist I got into a bit of scuffle with because she kept saying "oh well they can't give you very specific information if you ask very pointed questions it's not free" something along those lines. And I remember telling her I am not looking for free information - I am trying to decide which office may be the right fit for us. You said you offer a free consultation if at any point anything I ask is too specific I am expecting the lawyer will tell me right then and there that's going too deep and will be covered if we move forward."
Something along those lines.
I had a conversation with this lawyer and from what I remember I don't think I asked that many questions - she gave me a lot of information but in my mind it was general - she covered some sample scenarios, etc. (I do have notes from that conversation). And we *did* talk about Medicaid and elder law - but I mean - I went into the phone call thinking it was a complimentary consultation - so I did not worry about what we talked about or didn't.
And now that I think of it, the issue w the receptionist *HAS* to have been the office because after I hung up I remember telling DH "wow, the attorney was really nice. I am so glad I didn't let what happened with the receptionist keep me from actually going through with the phone call. She was actually the nicest out of the 3 I called." (this lawyer actually shed some tears with me towards the end of the call speaking about taking care of elderly parents because I had asked her how she got into the field.)
The conversation was about 40 minutes long I think - maybe 30 - but again, at that time it did not phase me because originally they had said that the complimentary consultation was 30 minutes.
Of course going back now it will be my word against the receptionist's. Who will surely skew it to fit being able / entitled to giving me this invoice.
I am so mad and scared because I feel like there's going to be no way I can "win" this.
I already called and left a vm and email back explaining I had zero understanding or information that any part of the phone call would be billable. But I don't know what else I should do.

I just don't feel hopeful I'm going to get back an "I'm sorry that should have never gone out." And this will be a battle.