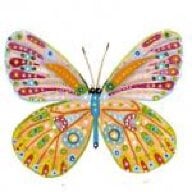 Joined

May 14, 2010
Messages

4,327
My question is does either having friends or the lack of them, affect a partner in their marriage?
I ask because I have never really had true friends in my 38 year marriage (especially long term) whereas my spouse has had several long term close friends and many so-called. It was partly because of working and raising kids and not having the time, then going back to school for a 15 year period to achieve 3 degrees in which I now have a masters as a nurse practitioner (no regrets whatsoever

).
Partly though because my spouse was jealous in our early years. NEVER wanted me to have a friendship with other males. Just a few years ago when I got a job in a nearby community where two of my (male) church members work as well (one of them I have gone to church with for 25+ years, the other is a neighbor in my subdivision) commented that we should have lunch together sometime, as we work just down the road from each other. Both made these comments in front of my spouse at church. He would have nothing of sorts (confronted each of them as to never ask me to lunch) and has caused distance from these people and their spouses.
Now, after all of these years I am embarking on a
Divorce
for MANY reasons and feel that I have short changed myself for the lack of friends. Just wonder how others feel about this subject?