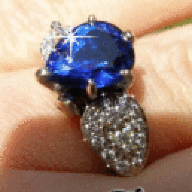 Joined

Feb 27, 2006
Messages

935
I brought up the conversation what do you want for Valentine''s Day hunny?
He said more importantly what do you want? I said nothing spectacular really... (What a liar I am)

He then kept asking me and said "What do you want for the 4th of July?" I said, 4th of July!! then he corrected himself
I didn''t put two and two together untill a split second later, 4th of July was the date he was supposed to propose last year!!
So was this a Freudulant slip???