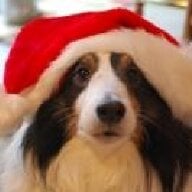 Joined

Nov 25, 2002
Messages

9,170
I know many folks have come here asking about "Tiffany" rings on eBay or other online venues. I saw this in the news yesterday; it''s a very sobering reminder about making absolutely sure you''re getting what''s represented.
Feds charge 3 in Tiffany knockoff scheme



NEW YORK (AP) - Tiffany & Co., with the help of the FBI, has cracked down on alleged peddlers of knockoff jewelry.
Acting on complaints from Tiffany, federal agents last week arrested a Staten Island couple, Yaniv Shamir and Renee Vargas, on charges they sold counterfeit sterling silver necklaces, bracelets and rings over the Internet. A Web site claimed the items were ''''acquired from liquidations and/or estate sales,'''' a criminal complaint said.
In a raid at the couple''s home, agents seized 600 pieces of jewelry, some in counterfeit versions of Tiffany''s trademark light blue packaging, the complaint said. Some jewelry allegedly was supplied by a Chinatown merchant, Chee-Soon Tai, who also was arrested.
A lawyer for Shamir and Vargas said his clients believed the merchandise was real.
''''They were legitimate business owners who had no idea they were doing something wrong,'''' said the attorney, Mario Galluicci.
A call to Tai''s attorney was not immediately returned.


The three defendants were arraigned on charges of conspiring to infringe on a copyright for personal gain. If convicted, they could each face up to five years in prison.