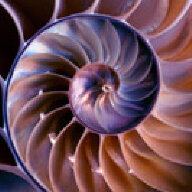 Joined

Jul 17, 2007
Messages

68
Hi all,
Wedding planning for me is progressing slowly, but we''re getting closer! I have my first fitting soon, and have been looking a bit more at shoes. I am all about comfort - I wear sneakers to work and all of my heels are low to medium in height. I''d like a medium heel for my wedding shoes, but they must be comfy. And don''t cost an arm and a leg!
FI and I have been dabbling in ballroom dancing, so I searched for wedding-y ballroom dancing shoes. Open toe was a must. I was kinda hoping for a pair in red, but those seem to be difficult to find. Instead, I found this silver pair on zappos:
http://www.zappos.com/product/7136047/color/934
They are quite simple, but I''m not a flashy person anyway. If I want to, I think I can spice them up a bit with a red shoe clip of some kind.
Thoughts?
SeeShell