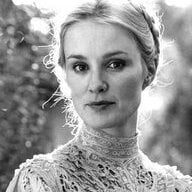 Joined

Apr 29, 2019
Messages

3,480
So I found a lump, a fairly large one, in my neck about two months ago. It took me 6 weeks to get it looked at by my GP. I kept hoping it was an enlarged lymph node due to it being massive allergy season here and drainage and all that and that it would go down. Well it didn't, so I went in last week. GP was concerned after feeling it and this coming Tuesday I go in for imaging. GP said he has no idea what it is. Could be an enlarged lymph node, could be an enlarged salivary gland, could be a tumor of some sort. Lovely. So I'm trying not to think about it until the imaging. Also, and this is weird, my white blood cell count is too low. Geez. Okay, I'm kinda scared. But I feel totally fine. Overwhelmed with work, and somewhat stressed from arguing with my spouse recently over mundane stuff, but fine other than that. I very rarely get sick so I'm not good at this kinda thing.

Anyone gone through something like this?

A question for those of you who know more about human anatomy than I do: how can a doctor not tell if a lump is a lymph node, a salivary gland or something else? Aren't these items in different spots?