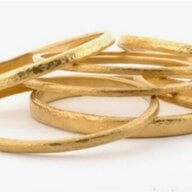 Joined

Jan 26, 2003
Messages

22,085


They Sure Showed That Obama
I was going to attach some quotations from Frank Rich's column in today's, "The New York Times" to another thread, one questioning whether Obama's presidency has already failed (cough), but I decided that that dog didn't hunt. So here's a new thread. Bob Herbert said it in a column about a week ago, a column in which he called Mr. Obama the chess master. He said that Mr. Obama is always several steps ahead of friend and foe alike. Now Mr. Rich is saying it. I'm just glad to hear it after all the nonsense I've heard.
Here are just a few excerpts that I couldn't resist:
"AM I crazy, or wasn't the Obama presidency pronounced dead just days ago? Obama had 'all but lost control of the agenda in Washington,' declared Newsweek on Feb. 4 as it wondered whether he might even get a stimulus package through Congress. 'Obama Losing Stimulus Message War' was the headline at Politico a day later. At the mostly liberal MSNBC, the morning host, Joe Scarborough, started preparing the final rites. Obama couldn't possibly eke out a victory because the stimulus package was 'a steaming pile of garbage.'
Less than a month into Obama's term, we don't (and can't) know how he'll fare as president. The compromised stimulus package, while hardly garbage, may well be inadequate. Timothy Geithner's uninspiring and opaque stab at a bank rescue is at best a place holder and at worst a rearrangement of the deck chairs on the TARP-Titanic, where he served as Hank Paulson's first mate.
But we do know this much. Just as in the presidential campaign, Obama has once again outwitted the punditocracy and the opposition. The same crowd that said he was a wimpy hope-monger who could never beat Hillary or get white votes was played for fools again.
On Wednesday, as a stimulus deal became a certainty on Capitol Hill, I asked David Axelrod for his take on this Groundhog Day relationship between Obama and the political culture.
'It's why our campaign was not based in Washington but in Chicago,' he said. 'We were somewhat insulated from the echo chamber. In the summer of '07, the conventional wisdom was that Obama was a shooting star; his campaign was irretrievably lost; it was a ludicrous strategy to focus on Iowa; and we were falling further and further behind in the national polls." But even after the Iowa victory, this same syndrome kept repeating itself. When Obama came out against the gas-tax holiday supported by both McCain and Clinton last spring, Axelrod recalled, 'everyone in D.C. thought we were committing suicide.'
The stimulus battle was more of the same. 'This town talks to itself and whips itself into a frenzy with its own theories that are completely at odds with what the rest of America is thinking,' he says. Once the frenzy got going, it didn't matter that most polls showed support for Obama and his economic package: 'If you watched cable TV, you'd see our support was plummeting, we were in trouble. It was almost like living in a parallel universe.'
For Axelrod, the moral is 'not just that Washington is too insular but that the American people are a lot smarter than people in Washington think.'"
Deborah