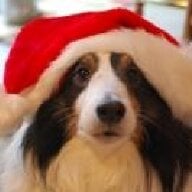 Joined

Nov 25, 2002
Messages

9,170
Hi, replying to your email here:

You asked about the following diamond:
Carat weight: 1.31
Cut: Ideal
Color: E
Clarity: VS1
Depth %: 62.1%
Table %: 57%
Symmetry: Excellent
Polish: Very good
Girdle: Medium to slightly thick, faceted
Culet: None
Fluorescence: None
Measurements: 7.00x7.04x4.36 mm

I know you said you''ve requested Sarin info.....until that comes in, any feedback is purely speculative.

If it is indeed an excellent make, then it sounds reasonable. Avg price per ct for a diamond of that size is $7131, so 1.31 should be at around the price you mentioned.

As far as should you get it.....depends on what you want. Is that color/clarity combo what you''ve decided upon? Is the size what you''d like it to be? Is it within the budget you want? If so, and the rest of it checks out, sounds like it should be fine. Of course, you should get a professional appraisal....we can give you our "educated amateur" opinions, but nothing replaces a professional appraisal.

Good luck.