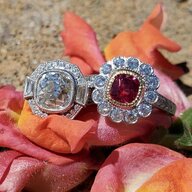 Joined

Aug 22, 2012
Messages

7,008
What are your thoughts about it? Is it the first time you've done it? This article suggests the crisis might change things forever. Is that a good thing or bad? I would have loved to work from home but sadly could not. LOL.
It may be difficult to decide if you like it if you have kids at home right now, especially with all the hilarious memes about it. But would you like it if everything else was normal?
https://thefederalist.com/2020/03/2...ail&utm_term=0_cfcb868ceb-f5d078ddcf-83959769
The coronavirus outbreak is disrupting nearly every facet of American life. Many of these changes are temporary and will be forgotten as soon as the Wuhan coronavirus pandemic subsides — but not all.
Changes rippling through daily life right now will present, for the first time, an alternative to the normal way of doing things, and some will be improvements. One bright spot in this medical and economic catastrophe is that millions of workers will find that working from home is not only possible, but preferable. The effects of that will be considerable...