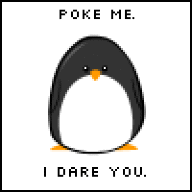 Joined

May 5, 2006
Messages

1,412
A picture of a pelican! (Assuming it works!) I just got back from vacation on Hilton Head...it was lovely! I''ve never seen so many pelicans and dolphins in my life. We don''t really see those creatures in Chicago.

It was so cool how close they would let us get...this picture isn''t zoomed at all. Being the animal lover I am, taking pictures of the birds was one of the highlights of my trip! Anyway, I''m trying to catch up on all the threads I missed...it''s taking quite some time.
I hope everyone had a wonderful weekend!