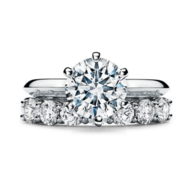 Joined

Sep 9, 2020
Messages

13
I wanted to share our Lab Diamond journey for anyone that may be interested in shopping for a lab diamond vs a mined diamond. My boyfriend and I decided to shop for the engagement ring together so we can both research and determine the best diamond/setting! We are mid-way in the stage and are currently anxiously waiting for our lab diamonds to arrive to our door. Our thought process below, a scoop into which vendor we used and what diamonds we are choosing from.
Perhaps you can chip in on which one you think will be the winner!
Why Lab Diamond?
Lab diamonds are equally as beautiful and structurally the same as mined diamond! If we are able to get a better diamond at half the cost, why not? There are many vendors that price lab diamonds very close to the price of a mined diamond, so we strongly recommend doing your research!
Which Vendor did we use?
We went with Yadav Jewelry! They have very competitive prices and beautiful settings to pair with the ring. We found them on RareCarat and they have lots of positive reviews across this forum, Google, and Yelp (they have a showroom in SF). They have a 30 day no hassle return policy as well! We looked into many other lab diamond vendors (ADA Diamond,
James Allen
, Clear Origin, Better Than Diamonds, Dimend Scaasi, Brilliant Earth etc) but could not find the diamond we were looking for. We worked with Yadav to have both diamonds shipped to us as we could not decide between two diamonds. Once we decide which one we like, we will be shipping the diamonds back and they would place it on our desired setting (also from Yadav) with a free return label.
Pros of Yadav
Well priced diamonds
Easy online ordering
Excellent reviews
Excellent 30 day return policy
Certificates available for review
Great search functions
Lots of settings to choose from
Customer service on the online chat is quick to respond + received a coupon code for $100 off
Gemologist available to talk and give their insight
Cons of Yadav
Not all the diamonds have pictures/videos. You can request for videos and it takes about 1-2 days as they need to obtain it from their vendor. The videos were not HD but it gives you a general idea of the diamond. It is a bit of a blind buy as they do not have the diamonds in the store to share their visual insights. However, this is why we are having the two we narrowed down ship to us to make up for it!
What lab diamond were we looking for?
1.1-1.4 ct
Ideal Cut
VS2 +
I+
Table %: 53-58%
Depth %: 59-62%
Excellent Polish + Symmetry
CVD Type IIa
Has to have Hearts + Arrow emblem on the IGI Certificate - This is probably not needed but since we couldn't see the diamonds in person, this gave us some additional reassurance. This is also why we went with Yadav as they were one of the few places that had this emblem on the certificate. The emblem is a RARE find.
What 2 diamonds did we narrow it down to?
1.18 CT F VVS2 - Ideal Cut
HCA Score 1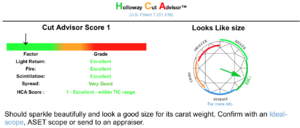 1.19 CT F VS1 - Ideal Cut
HCA Score 1.4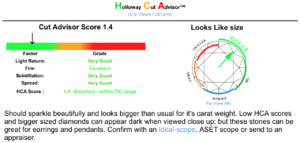 Both videos of the diamond we received were not HD. However, overall they looked clean! We were mainly looking for "strains" which are common in CVD diamonds and we did not see them! Both diamonds are also very close in price, with the 1.18 ct being $100 more. Theoretically, the 1.18 ct would be the winner but we will really need to see this diamond in person to get the final result.

Would love to get your thoughts between the two diamonds!