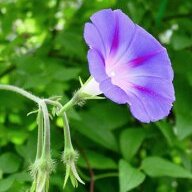 Joined

Sep 24, 2006
Messages

172
Hi,
I hope I''m in the right place.
I just received a pair of rosette style stud earrings, containing 7 small
yellow diamonds
each (6 around a center stone). They''re set in 14Kt YG, total 1.5 ctw., SI1-2, and very sparkly. I know that they''re not unusual, but I love the sparkles, and these are much cheaper than whites in a similar grade.

Of the 14 diamonds 12 have very strong yellow-green fluorescence under UV light. The other 2 fluoresce, but not like a lit-up bulb as the others do!
From what I could find under the topic of Fluoro., this is a good thing for yellow diamonds? Is that correct?
Why would it be of value for yellow diamonds to fluoro?
Why should 2 have less of a reaction, though they look pretty much the same under regular light?
Thanks
Ger
PS: The photo does not do them justice...I don''t know how to capture the sparkles with a camera!