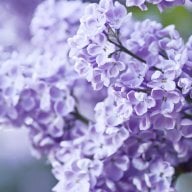 Joined

Aug 31, 2005
Messages

9,490
I've been emailing my florist back and forth recently, and talk of budget came up. To get an estimate (and a feel for what I want), she wants me to choose which flowers I want to use in the centerpieces and bouquet. Problem is, I'm not sure what will go together.
I want the bouquet/centerpieces to look kind of wild (we're getting married in a garden), but still very pretty. I've attached a collage of my favorite flowers ('n stuff) below, and I'd love to know what you guys think. Any suggestions? Note: The collage doesn't show the various wild greens I want to include.
I'd also love to see your flower combinations too! Post away!
(p.s. Regarding the pinecone, I thought it'd be cute to have a couple of baby pinecones in each arrangement to reflect our natural, outdoors-y theme. Oh, and I want brown berries, not red, but for whatever reason, I can't find pictures.)