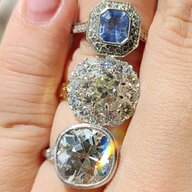 Joined

Nov 21, 2013
Messages

1,126
Hi everyone, so I just found out on Monday that I'm expecting and due in November.
For the last 2 months I've done some pretty unsafe things and worry that it might affect my baby.
Things include:
- drinking alcohol
- eating raw foods
- donating blood
- getting laser
- got the covid vaccination
I'm wondering what you guys did to ease your mind. I'm going for my first ultrasound (a dating scan) next week but I'm so scared that something is wrong.