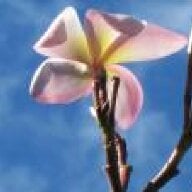 Joined

Jul 27, 2010
Messages

891
Hello all!
As you know, I've been itching for blue. However, I've never seen an unset sapphire of larger than 10 points. So I bought a sapphire from Gem Line/Litnon:
http://www.litnon.com/viewgem.php?gemid=8779&id=37756
. I knew it would be darker than my ideal stone, but its an incredibly mesmerizing stone. I'll take pictures in day light tomorrow.
I've also got to compare sapphires to diamonds to see to which my heart goes. It's a tough call. If I could get the ideal blue color of a sapphire with the sparkle and flashes of color of a diamond, I'd be set.
Anyhoot, Should I keep it?