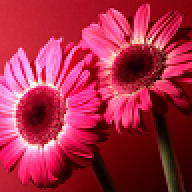 Joined

Sep 6, 2007
Messages

969
Oh my! Last night I had my very first proposal dream! It seemed SO real that when I woke up it took me a minute to come to the realization that no, that did not really happen.

BUT... I am so excited at the fact that I ACTUALLY had a dream about it! In all the 6+ years we''ve been together, never ever have I had a dream about it! Does that mean it really IS going to happen soon?
In my dream we were on the cruise (we''re leaving June 1st).... For some reason, I had gotten mad at him, he took off and I went to look for him. I walked into a big room that was all decorated and had a huge dance floor in the middle. Once I walked in, I somehow magically got changed into a cute little dress and FF was walking toward me. At that moment, our song began to play and the lights dimmed. He took my hand and we danced. While we were dancing he was whispering how much I meant to him and recalled all that we''d been through in the last 6 years. When the song ended, he got down on one knee and asked me to marry him.
It was PERFECT. Just how I would imagine it to be. Not too over the top but simple... like us.
I''ve been getting really anxious about it in the last week or so and was wondering if I could wait another 2 months without losing my mind but this dream gave me that strength. It was kind of like a little angel telling me to hold on a little longer. That soon my dream would come true.
It was amazing!!!