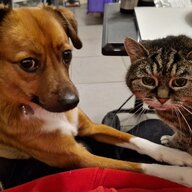 Joined

Jul 7, 2013
Messages

6,215
Just booked my first meal out since lockdown, at the only 2-star restaurant in my country, about an hour's drive away for Saturday 11 July 2020.
The chef recently won the Great British Menu competition, and the meal will feature winning dishes that he cooked.
I have been to this restaurant in the past when it was under another chef, and had my best meal ever a few years ago.
They do great afternoon teas with exquisite cakes, pastries and sandwiches.
The tables were so far apart even before lockdown in their vast dining room, I doubt if they had to do much to re-arrange their layout.
The only snag is that I shall be driving, so mocktails and a glass of wine with the meal, that's all.
I guess it is a celebratory meal for lockdown restrictions being relaxed! Can't wait!
Wish I could go to choir practices and the local pub that I frequent, it will be a while before they would be allowed to resume, hey ho!
Anyone else has some sort of celebration planned for (slowly) coming out of lockdown?
DK