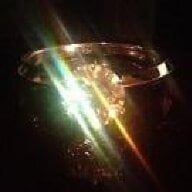 Joined

Apr 1, 2012
Messages

345
Ladies!
I had my first wedding planning panic attack yesterday... and it was over the guest list. I had originally wanted a wedding of about 80 guest. As of yesterday, our guest list was at 145 people. I started hyperventilating.
My mom has 8 brothers and sisters. My dad has a total of 13 brothers and sister. Multiply each of each times 2 for their spouse, then each has an average of 4-6 kids. Keep in mind these are teenagers and young adults so saying "no kids allowed" won't really help.
I got really excited about the idea of doing a romantic and nice rehearsal dinner for all of our guest traveling in from out of state and the wedding party. The cost of the wedding however with all these additional guest means that I cannot have my rehearsal dinner I dreamed of.
So here's what I started doing... I cut half of my uncles and aunts with larger families from the guest list. Is that awful of me? I didn't know what else to do. I could not justify not inviting any friends so aunts and uncles could attend that I had not seen in 10+ years. I feel really bad doing it because my aunts and uncles are all close and they will very easily know they were not invited, and that others were, but I feel like I need to put my foot down and take control over my wedding guest list.
If I had the type of family that would RSVP and follow through on that it would be one thing but I know this won't happen. None of my aunts or uncles are the RSVP type and if they do RSVP, that does not mean they will actually attend, throwing my entire guest count off. So instead I'm just not inviting the ones I think won't make it.
I feel awful about this but I don't know what else to do. Anyone else in this tough situation?