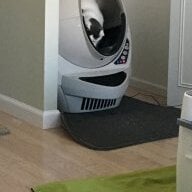 Joined

Jul 27, 2011
Messages

6,586
We haven't had a vacation since September of 2014! After that vacation, it was a whirl wind of house buying, renovations, moving, apartment selling, and changing jobs. When a friend texted DH and asked if he'd like to see Primus and TOOL in New Orleans, I said, HELL YEAH!!!! The concert is an extra little special something for a long awaited trip to a bucket list destination. We are arriving early afternoon January 30, Saturday, and leaving the following Tuesday.
Sooo... other than beignets and cafe du monde coffee, PLEASE recommend must tries, must visits! I am particularly fond of visiting a cafe du monde because the chickory coffee is what's served at vietnamese restaurants whenever I order a Vietnamese iced coffee

.
We are staying at a hotel in the convention center area. How do people get around to go sight seeing? Is there a lot within walking distance?

Looking forward to your recommendations!!!