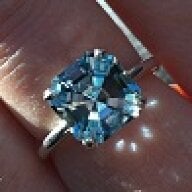 Joined

Jul 21, 2008
Messages

4,881
So this guy I work with is already technically married to his fiancee but neither of their families know this. Their wedding is May 9th and the guy (another friend of mine) who was going to act at the officiant had to back out yesterday. My friend approached me and asked if FI would be willing to do the ceremony. I had volunteered yesterday but apparent his fiancee doesn''t want a female officiant.

I looked into internet ordination (even though it really doesn''t matter since they are already married) and my friend chose to ask FI to get ordained through the Church of Dudeism. As in, The Dude from the Big Lebowski.

My friend and his fiancee are sorta quirky and they want to try to slip in as many random words into the ceremony as possible. I am glad that they didn''t ask me to do the ceremony because I would probably burst out giggling in the middle of it.

Just wanted to share. This outta be interesting!