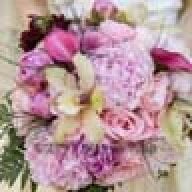 Joined

Jul 12, 2006
Messages

138
Hello all!
I need help again. My fiance and I looked into booking lion dancers for our reception. The lady in charge said if we expect the dancers to perform around mealtime that we should provide the dancers with something to eat as well. We do expect them (2 dancers, 3 percussionists) for our dinner reception for seventy guests. They will be performing for 15 min.
My caterer is quoting me $75 a head for food and drink. I''ve thought of these options:
1. Have the caterer make sandwiches for the five of them.
2. Have the caterer save some hor deouvres for them.
3. Just don''t feed them.

Another thing, once they''re done performing, I don''t really want the dancers to hang around. Is this terrible of me?
Then I wondered about my photographer. I want her to be well fed and in a good mood, so I have no problem seating her with my guests. But what do you all plan to do?