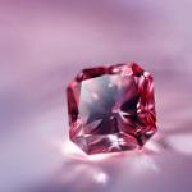 Joined

Jul 25, 2015
Messages

16
Hi again guys!
Maybe you will remember that I opened 25th July the thread "Diamonds as investment". At that time I was a total newbie and did not understand a lot about diamonds. Things did not change much, still a total newbie, but at least now understand a little bit more as previously
On that thread it is not really allowed to talk about fancy color diamonds this is the reason I decided to open a new thread, which is continuation of that one, but purely about Fancy Color Diamonds.
Again, I am trying to understand the usual consensus on this forum "Diamonds are not good investment, you should rather enjoy having them".
1 - From what I have seen from charts and graphs. Blue and pink diamonds were doing approx CAGR 10% (source: rarecoloreddiamonds, accresmineral, leibish). Fancy pink diamond in the past 10 years went up by 380%, which would be CAGR 17% and fancy blue diamonds in the past 10 years appreciated 180%, which would be CAGR 11% (fcresearch). Fcresearch is stated to be nonprofit independent organization with most specific data. My first question are this data and information relevant / true? That FCD in last 35 years were doing CAGR 10% and more?
2 - Why I am unable to find exact prices for exact fancy color diamonds?
3 - If fcresearch is really an independent nonprofit organization then why they do not publish actural prices rather than just % price movement?
4 - On many sites I have found information about prices and price change like this:
1ct fancy pink radiant cut IF diamond - but what intensity??? - i suppose this will be vivid probably (
http://www.accresmineral.com/Investment-Grade-Diamonds/Investment-Potential
)
Pink diamond prices per carat - but what clarity???? suppose it is IF???
(
http://www.telegraph.co.uk/finance/businessclub/money/11216879/Rare-pink-diamonds-are-safe-haven-investment-for-super-rich.html
)
Why do they not include every information? These sites are also only making up prices???
5 - I know a lot of you guys are a great appraisers here. Some of you even contributed to my previous thread and I am very glad for it. But if I would send you a GIA and Certificate what price would you actually send me back? A price for how much that diamond is usually sold on market? Or a price for how much it is appropriate to obtain a diamond - would be little less as wholesale? The price for how much I can sell the diamond? What will that price represent which you will send me?
6 - Now a bit about investment side of my thread. Everyone knows that buying a common diamond not a good investment. We could probably tell that a real diamond investment is starting at $100.000 and up, right? So, if I pick from example from Leibish a diamond worth few hundreds of thousands can we consider it as not bad investment?
7 - What price appreciation can I expect for a Fancy Vivid Pink 1ct IF Radiant cut diamond? Would the CAGR 10% be realistic? How much would you pay for such a diamond?
8 - If we suppose that Fancy Vivid Pink 1ct IF Radiant cut diamond I can get from leibish for $500.000. For how much would I be with a bit of luck be able to sell it?
9 - If I now buy a Fancy Vivid Pink 1ct IF Radiant cut diamond for $500.000 and count with a CAGR 10% appreciation (conservative approach from charts I have seen, but I am not sure they are telling the reality) then after 10years it would be $1.300.000. Would Sotheby`s or Christie`s be able to sell my diamond?
10 - Tell me something interesting
Thanks guys, I really appreciate every information shared here, because I know how "secretive" this topic is and how hard is to obtain any information on FCD.