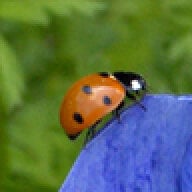 Joined

Jul 26, 2004
Messages

1,757
Well, I just found out that I have a 2 hr. delay this morning for schoo (YAY!). But since I have already gotten up and showered, I now have some time to kill. Sure, I could grade papers or something, but wedding stuff is more fun!

Since I don''t really have much else to do for the wedding at this very moment, I have been thinking about the favors. I may end up DIYing something, so I am trying to give myself plenty of time. I was considering not having any favors, or simply making a charitable donation, but I really like the idea of there being something to welcome/thank the guests at their seats. I don''t want to spend a ton of money, though, so I have been trying to figure out a few options. I am having a difficult time making a decision, so any opinions are welcome!
To begin, I have been inspired by Martha''s nest favor. In fact, I have a whole bird motif going on throughout the wedding, which was inspired by this image, months ago. That particular nest has proved impossible to find, but I have a few other acceptable options. If I can get the first one at the wholesale price, I am going with that one, as it is less expensive, but also closer to what I want. Otherwise, I will go with nest #2.