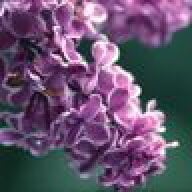 Joined

Apr 25, 2007
Messages

1,343
Hey ladies! I have an upcoming event in the next few weeks and would really appreciate getting some fashion feedback to help select the best possible outfit. Under normal circumstances I''d be able to dress myself without too much difficulty, but as they say, the devil''s in the details... and since the details of the event are what''s throwing me for a loop, I''ll give what really seems like TMI but might actually be relevant in your, err, sartorial analysis.
I''ve been invited to attend a wedding at a home in the Hollywood hills (
so a non-conservative part of the country
) that is likely to be attended by a significant (
and older
) european contingent in addition to the Los Angelenos. The event begins at 5pm on a Saturday evening (
typically an hour/date that indicates a more formal attire, possibly even a longer length dress
), but perhaps because the bride is due in a couple of months the method of invitation (
phone calls/emails
) seems to indicate a lack of old-school formality. From what I understand, it will be a somewhat small event (
50 or so people?
), so I doubt they''ll be a cadre of men in tuxedos and women in bridesmaid dresses. I don''t know the bride so I can''t make some discreet inquiries of her female attendants. The groom is an easygoing, nice guy; profession-wise, he''s a musician (
which may impact your image of clothing choice, but then again, maybe not
). From what I understand, at least part of the reason we were invited was to, err, help lower the median age of guests (
so dressing young/hip might actually be appreciated?
). Weather-wise he temperature is likely to be in the mid to upper 60s until the sun goes down and low 60s/high 50s as the evening progresses; I''m guessing they''ll open parts of the house in addition to the yard/deck so probably bringing a light wrap would make sense.
So what type of dress would you wear? Length (above the knee, cocktail, or long)? Material (evening fabric with a sheen, or a more casual yet nice flowing silk jersey material)? Formality (fitted/tailored or loose/flowy)? Colors? I''m *thinking* that I can have a little more fun than one normally would for a Saturday night wedding.
Anyone out there love to online windowshop and be willing to post links of suggestions or even photos?

Thanks in advance for any help, the way I see it, the posters here have been so "on" in their suggestions to others in the threads I''ve read that with your collective help, there''s no way I''ll be led astray.... I''m sooooo looking forward to your suggestions and feedback!