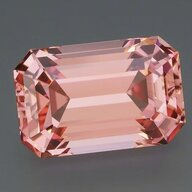 Joined

Jan 30, 2008
Messages

5,078
The moniker of fascism is going to come up soon, I'm pretty sure of it. It gets tossed around a lot as an insult, but very few of us have a clear idea of what it actually is. I would include myself in that, in spite of many discussions with my husband, who is not exactly unaware of historical movements and such. But then I found this, and it was a bit of an aha! moment.
The link below is to a piece from 1995, by Umberto Eco, who spent some formative years under Mussolini. In it, he defines what he calls ur-fascism, or universal fascism. He defines the core elements that are overlaid with whatever cultural trappings necessary to be specific and useful in a particular environment. It's a read that I promise is worth your time. It's a bit long and rambly at first, but he gets down to 14 elements of fascism. From there you can apply them and see how whatever you're tempted to call "fascist", really IS or not.
So I can't say "enjoy", but do prepare to be creeped out.
http://www.pegc.us/archive/Articles/eco_ur-fascism.pdf