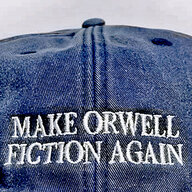 Joined

Apr 30, 2005
Messages

30,042
Guess what is in this old trunk.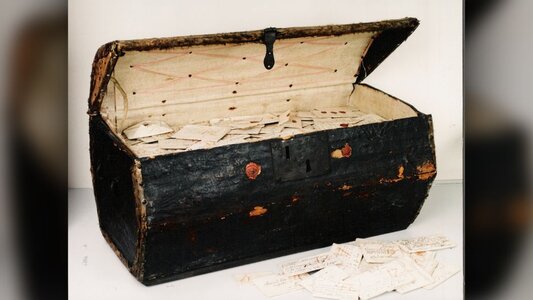 SNIP:
More than 600 years ago, someone intricately folded, sealed and posted a letter that was never delivered. Now, scientists have digitally "unfolded" this and other similarly locked letters found in a 17th-century trunk in The Hague, using
X-rays
.
For centuries prior to the invention of sealed envelopes, sensitive correspondence was protected from prying eyes through complex folding techniques called "letterlocking," which transformed a letter into its own secure envelope. However, locked letters that survive to the present are fragile and can be opened physically only by slicing them to pieces.
The new X-ray method offers researchers a non-invasive alternative, maintaining a letterpacket's original folded shape. For the first time, scientists applied this method to "locked" letters from the
Renaissance
period, kept in a trunk that had been in the collection of the Dutch postal museum in The Hague, The Netherlands, since 1926.
The trunk's contents include more than 3,100 undelivered letters, of which 577 were unopened and letterlocked. Known as the Brienne Collection, the letters were written in Dutch, English, French, Italian, Latin and Spanish. For unknown reasons, once the missives reached The Hague they were never delivered to their intended recipients, and were instead kept by a postmaster named Simon de Brienne,
Live Science previously reported
.
Locked letters used different mechanisms to stay securely closed, including folds and rolls; slits and holes; tucks and adhesives; and a variety of cleverly constructed locks, according to a study published online March 2 in the journal
Nature Communications
.
The full story:
https://www.livescience.com/sealed-renaissance-letter-virtually-unfolded.html