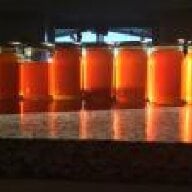 Joined

Apr 15, 2015
Messages

272
I'm curious, if you were looking at buying a diamond in the fancy range or in the U-Z range, would you prefer a yellow or a brown? And why.

I think I'm starting to narrow down what I want for my last major project, and I've come to the realization that I'm not wanting a colorless diamond. I have a small light yellow that I love, but I've never seen a light brown in person. I'm intrigued by them, especially the value, but I'm unsure if it's what I want. I'm definitely looking for size and sparkle, and I am unsure how a light brown will sparkle.

Since I'm stuck, I really want to hear PS opinions on what they like. Feel free to say neither! I'm not a delicate flower, so please be truthful. I've got no one in real life to hammer this out with, and I'm at an impasse (in my own head).