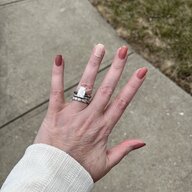 Joined

Apr 7, 2017
Messages

5,032
PSers,
This is a fantastic community, and I have witnessed some really compassionate responses; supportive, and loving people share this board from around the world.
Major topics of discussion spin, daily, from politics, to new birth, the death of a spouse, and major natural catastrophes.
I am reaching out to my PS family for prayers for a special family. A family rocked to its core by Domestic Violence. A crime so heinous, it made headline news in People Magazine.
For the past few days, my heart has been screaming for this family because the biological father of one of the victims is my close friend of 25 years.
He has asked me to share this story because he wants to spread awareness, and he wants people to remember his daughter, Hannah.
I appreciate all who take the time to read to completion. The article, and Obituaries will be posted, at the end....
Hannah is the beautiful daughter of my friend of 25 years, Keith Gregg.
Keith gave me permission to share this tragic story with you. He wants the world to know who his baby girl was, how beautiful she was, and how robbed she was of a life filled with purpose, love & happiness.
He also wants the world to know her mother as a good woman who happened upon a very disturbed individual. She was in the process of leaving him, when he committed this horrific crime. Jan is as much a victim in this case, as Hannah. Keith does not place blame or judge Jan for what has transpired. She tried to do the right thing by leaving, and it resulted in her death & in the death of their daughter.
He wants the world to know he wants real changes pertaining to Domestic Violence, and laws to combat and prevent Domestic Violence.
If the system worked, his daughter & her mother would still be alive, today.
Hannah was 20 years old; almost 21. Pursuing a career in nursing, happy, in love with her boyfriend (still in recovery, after surviving the attack), and had a bright future.
That future was erased on 8/24/19 by a man who (since this article was written) has admitted to premeditated murder. Full confession. Cold-blooded.
The man who violently ended her life, and the lives of her mother, and her mother's unborn child, was trusted in their home. He was her mother's boyfriend & father of her future half-sibling.
He is a repeat offender, and yet, he was free to enter the lives of Hannah, and Jan. Welcomed into their home, unaware, until it was too late.
Domestic violence is REAL. Domestic violence must STOP, and our laws must CHANGE to PROTECT the INNOCENT.
Embrace Keith, his son (and Hannah's half-brother), Alex & the families of Hannah & Jan. These families are in need of support & strength.
Keith & Hannah were separated by miles, but their bond was strong. He had recently made plans for Hannah to come visit him, here, in PA, in the coming months. He will never get to see her.
No words. Only love.
#EndDomesticViolence
#RememberHannah
#FightForBetter
#RealChange
#ProtectTheInnocent
#JusticeForJanandHannah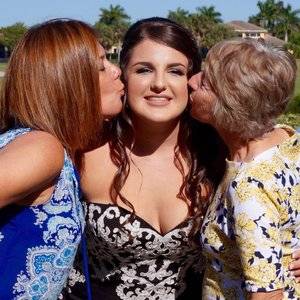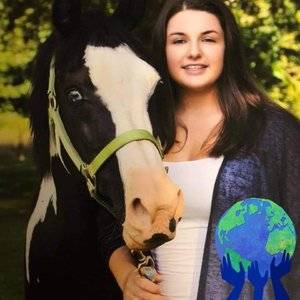 Article:
https://people.com/crime/aspiring-nurse-mom-killed-home-dog-florida/
**An update: The DA is seeking the Death Penalty**
Obituaries:
https://www.coralspringsfuneralhome.com/obituary/hannah-bonta
https://www.coralspringsfuneralhome.com/obituary/jan-kirkland